Health Providers
Our Doctors and Specialists are provided with cultural capabilities training.
We can help reduce financial stress by paying for you to access a range of private specialists and services including but not limited to:
Audiology
Cardiology
Dermatology
Endocrinologist
Ears, Nose and Throat (ENT)
Gastroenterology
Gynaecology
Immunology
Neurology
Obstetrics
Ophthalmology
Occupational Therapy (OT)
Paediatrics
Pathology
Physiotherapy
Podiatry
Psychiatry
Psychology
Radiology
Rheumatology
Speech Pathology
Urology
For any services not listed on here please contact us directly to discuss in further detail.
Wherever possible, we advocate for you to ensure all services are bulk-billed through Medicare. If you are eligible, we will assist in payment for your specialist appointments. If ineligible we will refer on to services that can help you (including the Aboriginal Chronic Care Program).
We provide education on the benefits of having a 715 Aboriginal Health Assessment with your local GP so you can utilise Medicare incentives designed to address Aboriginal and Torres Strait Islander people's unique needs.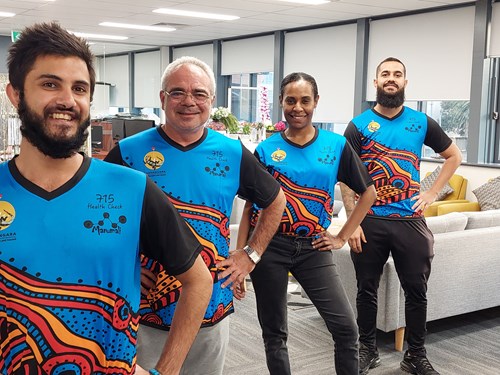 If you or anybody in your family need any of our services, please call our friendly Marumali team on (02) 9602 9677 or email marumaliadmin@glalc.org.au . We are here to help you.